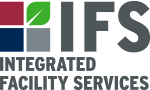 ST.LOUIS, MO – Integrated Facility Services (IFS) recently received three safety awards from leading construction industry organizations. 
The American Subcontractors Association-Midwest Council presented an "Outstanding Safety Achievement in 2016" award to IFS. The award is given to contractors with a safety record 50 percent below the Department of Labor's NAICS class code records.
The Associated General Contractors of Missouri (AGCMO) recognized IFS for working injury-free on the HVAC retrofit at the historic Missouri Athletic Club in downtown St. Louis.
The Sheet Metal and Air Conditioning Contractors National Association (SMACNA) St. Louis recognized IFS as one of the region's contractors with the lowest percentage of lost time incidents vs. man hours worked.
ABOUT INTEGRATED FACILITY SERVICES (IFS)
Integrated Facility Services (IFS) is a full-service HVAC, plumbing, piping, fire protection and building automation firm with more than 270 professional and trade employees. Established in 1966, IFS delivers integrated mechanical engineering and construction, installation, service and planned maintenance, and energy conservation solutions to ensure occupant comfort, improve efficiency and reduce operational costs. Named a 2016 Midwest Top 50 Specialty Contractor by Engineering News Record and ranked as the sixth largest mechanical contractor in the St. Louis region, IFS serves clients in Missouri and Illinois, with offices in St. Louis and Columbia. For more information, call (636) 680-2100 or (573) 442-6100 and visit www.intfs.com.
# # #
Media Contact
Mary Schanuel
mschanuel@synergy-pr.com
314.961.9772