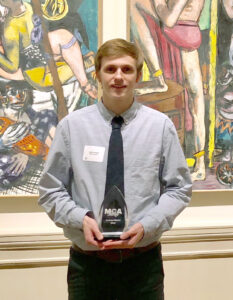 IFS is proud to announce that the recipient of one of the coveted MCA of Eastern Missouri academic scholarships was Andrew Heider, the son of our very own Mark Heider (Long-time IFS Service Pipefitter). The scholarships are awarded to qualified high school seniors who are children of active members of local 562. Mark Heider has been a member for 18 years. Applicants must rank in the upper half of their graduating class; Andrew is graduating from Hazelwood West High school, and has maintained a high GPA, ranking no lower than 5th in his class of 500+ all four years.
Andrew will be attending the Missouri University of Science and Technology, where he plans to major in engineering, as well as being on the soccer team.
Congratulations, Andrew!